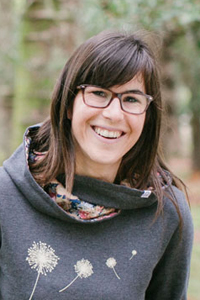 Hi, I'm Briar, and thanks for dropping by the Ambassador website!
I'm based in rural Hawkes Bay, with my hubby and daughter. During the days I'm a creative freelancer over at Generate Design (as well as being a Mum to Esmé!), and Ambassador is my creative outlet that keeps me busy in any spare time!
Ambassador is a clothing and print range that began in 2010. It's designed by me and proudly made here in New Zealand, but most importantly, each item visually represents scripture through the simple, stylized designs.
Why 'Ambassador'?
The name for the brand came from 2 Corinthians 5:20… "We are therefore Christ's ambassadors, as though God were making his appeal through us. We implore you on Christ's behalf: Be reconciled to God".
Ambassadors are people who have been sent abroad to represent their country; they're knowledgeable of their country of origin and are always dressed well for the role.
For those of you who believe, this fits because our 'origin' is God and in the 'in-between', we're here to represent Him in all we do, gaining knowledge and understanding, growing and sharing insight with others. Be well dressed in the armour of God (Acts 17:11) and take on the challenge!
For those who don't count themselves as a believer, you can still put your best foot forward and be well dressed in the Ambassador garments. The fresh designs have a Kiwiana feel that transcends their Christian meanings. There's also the added bonus of supporting our local economy by buying New Zealand made.
Oh, and Christianity is not a religion – its a relationship with the living God who created this earth and sent His son to die for us so that we may have life in full on earth and life everlasting in Heaven. Simple as that!